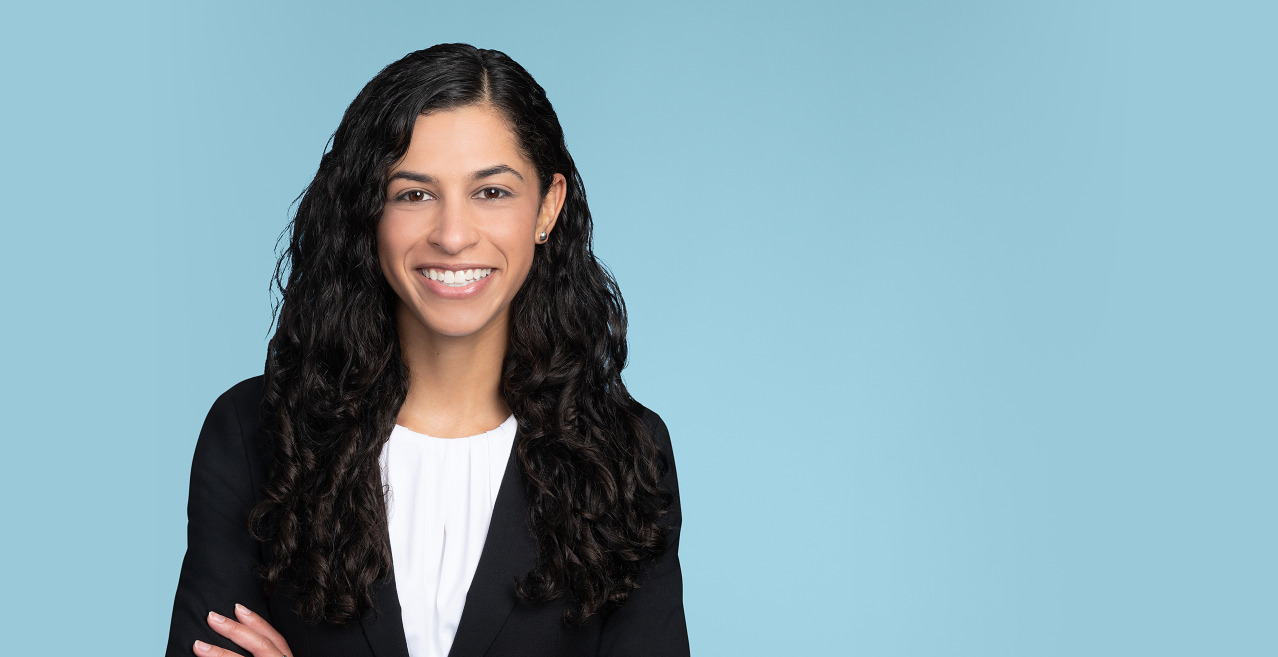 Chloe Stepney is an associate in Pillsbury's intellectual property practice.
Her practice involves all aspects of intellectual property law. Chloe assists clients in all phases of intellectual property litigation, including analyzing legal issues, conducting research, and drafting memorandums and motions to dismiss.
While a law student, Chloe worked as chief technical editor of the Loyola of Los Angeles Entertainment Law Review. Additionally, she served as a judicial extern to the Honorable Dolly M. Gee of the United States District Court for the Central District of California and as co-president of Loyola Law School's Women's Law Association. Prior to law school, Chloe worked in audience development for Tribune Publishing.
Professional Highlights
Author, Actual Harm Means It Is Too Late: How Rosenbach v. Six Flags Demonstrates Effective Biometric Information Privacy Law, 40 Loy. L.A. Ent. L. Rev. 51, 2019
Former co-president, Women's Law Association, Loyola Law School
Co-Author, "Like the FTC Before It, the UK's Competition and Markets Authority Puts Influencers on Alert," Pillsbury's Internet & Social Media Blog, June 13, 2019
View More
Diversity Fellow, Los Angeles Intellectual Property Law Association, 2018
J.D., Loyola Law School, Los Angeles, 2020
Chief technical editor, Loyola of Los Angeles Entertainment Law Review; Co-president, Women's Law Association

B.A., Print and Digital Journalism, University of Southern California, 2012
All State Courts of California