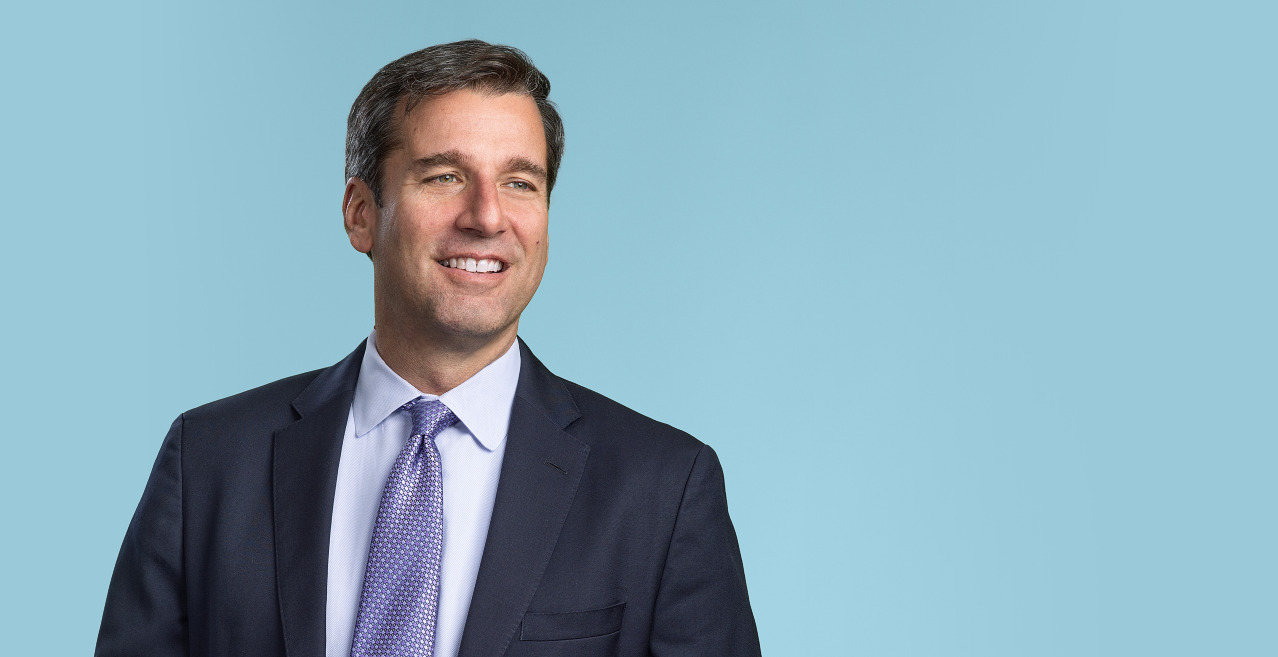 David Ingles advises clients on a broad range of complex transactions in the banking, consumer finance and financial technology industries.
David has substantial experience advising financial services companies and private equity firms in public and private mergers and acquisitions, financing transactions, consortium deals, and other complex corporate transactions. He frequently has represented financial institutions in distressed and contested situations, including unsolicited offers, takeover defenses, equity recapitalizations, bankruptcy auction transactions and activist shareholder situations. David was selected for inclusion in Chambers USA 2020 and is recognized as a leading attorney in financial institutions M&A.
Representative Experience
Represented Worldpay Inc. in its merger with FIS, and Vantiv in its acquisition of Worldpay Group plc.
Represented Oriental Bank in its acquisition of the Puerto Rico and U.S. Virgin Islands banking operations of The Bank of Nova Scotia.
Represented Lendmark Financial Services, a former portfolio company of The Blackstone Group, in its sale to Lightyear Capital and the Ontario Teachers' Pension Plan, and its acquisition of branch offices divested in connection with the Springleaf/OneMain combination.
View More
Represented Sumitomo Mitsui Banking Corporation in its acquisition of American Railcar Leasing from Icahn Enterprises L.P., which was named a 2017 Deal of the Year by Asia Business Law Journal.
Represented Citigroup in the sale of its consumer banking business in Brazil to Itaú Unibanco Holding S.A.
Represented Deutsche Bank in its sales of:
- The Cosmopolitan of Las Vegas, a hotel and casino, to The Blackstone Group; and
- Maher Terminals USA, a marine container terminal business, to Macquarie Infrastructure Partners.
Represented BNP Paribas in the sale of its oil and gas reserve-based lending business in the U.S. and Canada to Wells Fargo.
Represented Springleaf Holdings in its acquisition of OneMain Financial.
Represented OceanFirst Financial Corp., a New Jersey-based bank holding company, in its separate acquisitions of six publicly traded and privately held community banking organizations.
Represented First NBC Bank in its sale of bank branch offices to Hancock Whitney Bank.
Represented The Blackstone Group in its acquisitions of:
- a controlling equity stake in Stearns Lending, a mortgage lending business;
- Lendmark Financial Services, a consumer lending business; and
- a controlling equity stake in Exeter Finance, an auto leasing business.
Represented American Express Company in the sale of its global private banking and correspondent banking businesses to Standard Chartered PLC.
Represented WL Ross & Co. in connection with numerous transactions, including as co-lead investor in an equity recapitalization of Amalgamated Bank;
- as co-lead investor in an equity recapitalization of Cascade Bancorp;
- as lead investor in an equity capital offering by Sun Bancorp;
- as lead investor in a common equity private placement by First Michigan Bancorp Inc. in connection with its acquisition of the banking operations of CF Bancorp from the Federal Deposit Insurance Corporation, as receiver; and
- its equity investments in Bank of Cyprus and Eurobank.
Represented a consortium consisting of WL Ross & Co., The Blackstone Group, The Carlyle Group, Centerbridge Capital Partners, other investors and a management team led by John Kanas in their acquisition of the banking operations of BankUnited, FSB in an auction by the FDIC, as receiver. This deal was named Private Equity Deal of the Year 2009 by International Financial Law Review.
Represented Ford Financial Fund in its acquisition of a 91% equity stake in Pacific Capital Bancorp.
Represented Bear Stearns in its merger with JPMorgan Chase.
Represented The Bank of N.T. Butterfield & Son Limited in:
- its equity recapitalization by The Carlyle Group, Canadian Imperial Bank of Commerce and other institutional investors; and
- its exempt offering of noncumulative perpetual limited voting preference shares, guaranteed by the government of Bermuda.
Represented Refco Inc. and its subsidiaries in the sale of Refco's global regulated futures brokerage business to Man Financial Inc. in a bankruptcy auction.
Professional Highlights
Publications
"Upcoming Uptick in Bank M&A Activity?" Harvard Law School Forum on Corporate Governance and Financial Regulation, May 14, 2018.
"Managing Regulatory Risk in Bank M&A," Deal Lawyers, May – June 2015.
"Specialty Finance Mergers and Acquisitions: Developments and Considerations," The M&A Lawyer, May 2013
J.D., New York University School of Law, 1993

B.A., Loyola University, New Orleans, 1988
cum laude