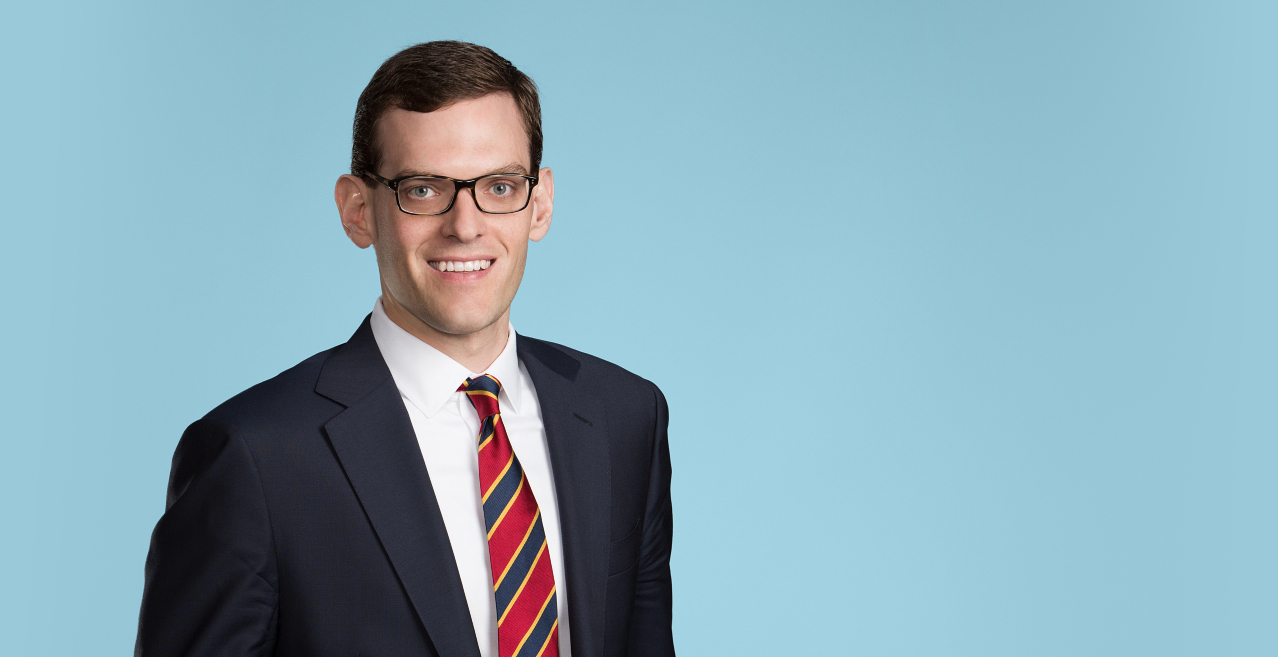 He's always professional, calm, focused—a true value add. He's also super-sharp and attentive; he doesn't miss anything.
James McPhillips advises a range of clients, from publicly traded Fortune 100 companies to smaller, privately held enterprises, on all aspects of technology and similar services transactions.
James has considerable experience with information technology and business process outsourcing transactions; cloud and software-as-a-service (SaaS) agreements; software licensing and development arrangements; core systems implementations; technology non-disclosure agreements; and other related corporate transactions. He provides guidance on legal, operational, and financial aspects during all phases of each transaction, including initial bid preparation, contract negotiation and drafting, implementation advice, relationship governance, and contract renewal planning.
Representative Experience
Advised several global systemically important financial institutions regarding the execution of their respective cloud-based strategies, which included negotiating a number of high-profile transactions with one of the world's largest cloud service providers.
---
Served as a key member of the team that negotiated a pair of infrastructure and business process outsourcings (each valued at more than $1 billion) for a global financial institution and a leading U.S. health care insurance provider, respectively.
---
Advised a large multi-bank holding company regarding a highly strategic project to replace its aging core banking system with a new, cutting-edge solution licensed from and implemented by a major offshore IT supplier.
View More
Provided ongoing business and legal advice with respect to various IT outsourcing, development, and SaaS agreements for one of the country's largest real estate development and management companies, based in New York.
---
Guiding one of the world's largest and most comprehensive pharmaceutical development companies through a large and complex end-user services migration between service providers that involved more than 60 countries. Assisted client in meeting its goals of improving service levels and other non-quantitative measures of service excellence; implementing an agile and scalable delivery model; enhancing end-user experience; and integrating the client's numerous transformation activities.
---
Serving as a key member of an integrated team of Pillsbury lawyers and consultants in a series of transformational global IT infrastructure and AD&M outsourcings for one of the world's largest providers of financial services to institutional investors. For these transactions, with a total value of approximately $1 billion, advised client using Pillsbury's patented Value Chain methodology to provide the client significant savings, transform operations, refresh aging technologies, and enable the client's private cloud computing initiative. Helped manage competitive procurement and negotiations with all potential suppliers, which included negotiating a pricing model that covered 24 countries in multiple currencies.
---
Closing a range of technology transactions, including e-commerce, licensing, hosting, advertising, content sharing, and co-branding agreements for a diversified media and news publishing company seeking to enhance its technology infrastructure and expand its customer-facing online capabilities.
---
Running a competitive procurement and conducting simultaneous negotiations with multiple service providers on behalf of two different affiliates of one of the world's largest multinational companies seeking to reorganize its worldwide technology infrastructure services.
Professional Highlights
Named "Next Generation Lawyer" for Outsourcing by The Legal 500 U.S. in 2018.
---
Recognized by Chambers USA in Technology & Outsourcing (2017 - 2018)
---
A frequent contributor to Pillsbury's blog, SourcingSpeak, on topics including inflation risk, cloud email, technology in the real estate industry, and certain regulatory issues as they relate to third party contracts.
View More
Associations
---
American Bar Association
---
Virginia Bar Association
---
University of Georgia Alumni Association
---
Harvard Club of Washington, DC
---
Exeter Association of Washington, DC
J.D., University of Georgia School of Law, 2009
cum laude

A.B., Harvard University, 2004
cum laude
District of Columbia

Virginia