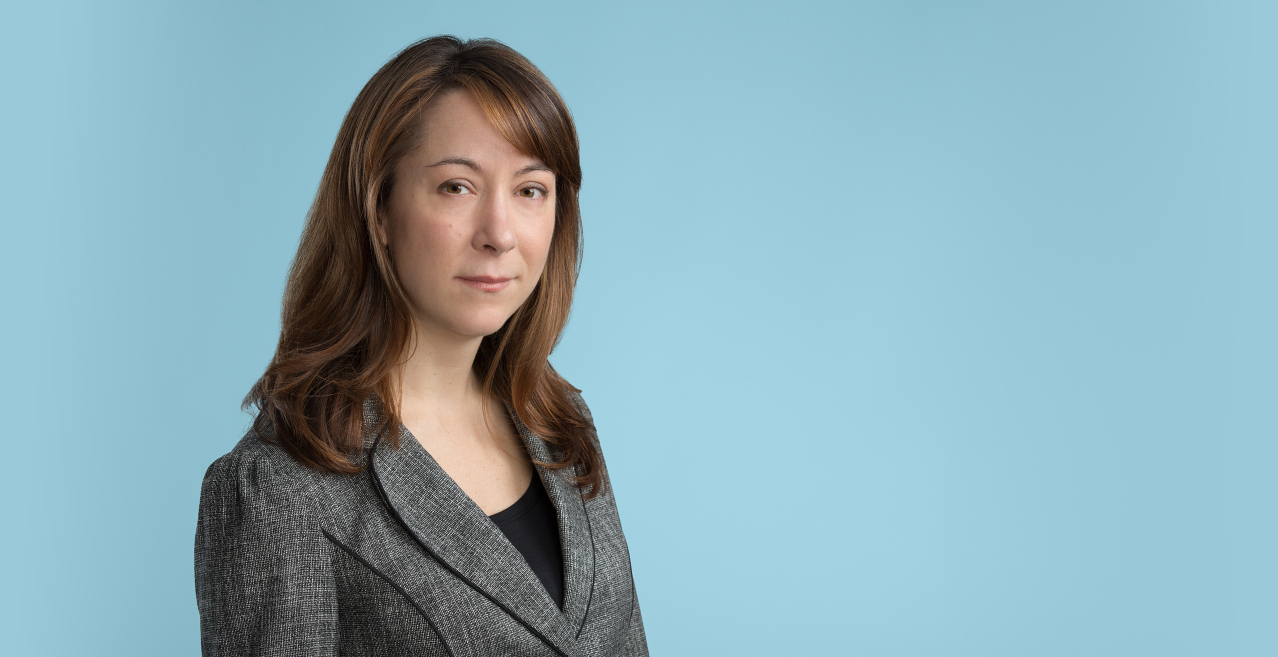 Your attorney has done a fabulous job. I hope you appreciate what she's done for you.
Jessica Bogo focuses on construction law, guiding clients through all phases of the construction process, including licensing, contracting, project delivery, claims, and dispute resolution.
Primarily representing owners and general contractors, Bogo has represented clients in the United States and abroad, on a wide range of projects, including commercial, residential, and energy projects. In addition to California, Bogo is also licensed to practice in Washington, DC.
Jessica's pronouns are she, her, and hers.
Representative Experience
Representing general contractor in builder's risk litigation concerning construction of West Coast skyscraper.
Representing general contractor of adjacent construction project in litigation related to alleged uneven and excessive settlement of Millennium Tower.
Represented an EPC contractor in the arbitration of over $100 million in disputes arising out of the design and construction of copper and molybdenum mining facilities.
View More
Represented contractor in litigation against San Francisco Community College District arising out of the construction and installation of modular educational facilities.
Professional Highlights
Member of team that received the U.S. News & World Report/Best Lawyers "2016 Law Firm of the Year" award for the Construction category.
View More
Honors & Awards
Speaking Engagements

Moderator, Building Bridges: A Conversation with the Honorable Victoria Kolakowski, January 2021

Speaker, COVID Impacts on Construction, August 2020

Speaker, Maximizing Work Experience in Law School, July 2020

Speaker, COVID-19 Delay & Schedule Issues, June 2020

Speaker, Job Search Strategies for Diverse Law Students, April 2019

Speaker, Construction Law and Ethics: Game Show Style, February 2019

Speaker, Ethics and Construction Law, January 2019

Speaker, Construction Law and Ethics: Game Show Style, October 2018

Speaker, Eliminating Bias in the Legal Profession: The Myth of the Meritocracy, January 2016

Speaker, Out in the Law, January 2016

Speaker, Past, Present, and Future E-Discovery Trends, March 2015

Publications

Co-Editor, ABA Forum on Construction Law's Fundamentals of Construction Law 3d Ed., 2021
Contributing Editor, ABA Forum on Construction Law's Construction Lawyer, 2019 – 2020
Author, "Choice of Law and Protecting Privilege," Society of Construction Law, September 2018
Author, "Construction Design Professionals and the Economic Loss Doctrine: A Look at New York and California (for ABA Publication Under Construction)," Fall 2017
Author, "On the Inside Looking Out: Thoughts on the Pros and Cons of Life as In-House Counsel (for ABA Publication Under Construction)," Winter 2017
Author, "Guidance for Companies Developing and Implementing Antitrust Compliance Programs," October 2014
Author, "Citing Conception, FINRA Panel Oks Class Action Waivers in Broker-Dealer Customer Arbitration Agreements," February 2013

Memberships & Associations

Co-Chair, ABA Forum on Construction Law 2020/2021 Regional Program

Steering Committee, Division Four (Project Delivery and Construction Technology) of the ABA Forum on Construction Law (2019 – Present)

Site Coordinator, ABA Forum on Construction Law for San Francisco 2018 Regional Program

Member, ABA Forum on Construction Law Diversity Committee (2015 – Present)

Board of Directors, Glen Park Association (2019 – Present)

Board of Directors, Pride Law Fund (2013 – Present)

Board of Directors, Bay Area Lawyers for Individual Freedom ("BALIF") (2013 – 2017; Co-Chair 2015 – 2017)
J.D., Georgetown University Law Center, 2010

B.A., English, Davidson College, 2002
California

District of Columbia
U.S. District Court for the Northern District of California

U.S. District Court for the Central District of California