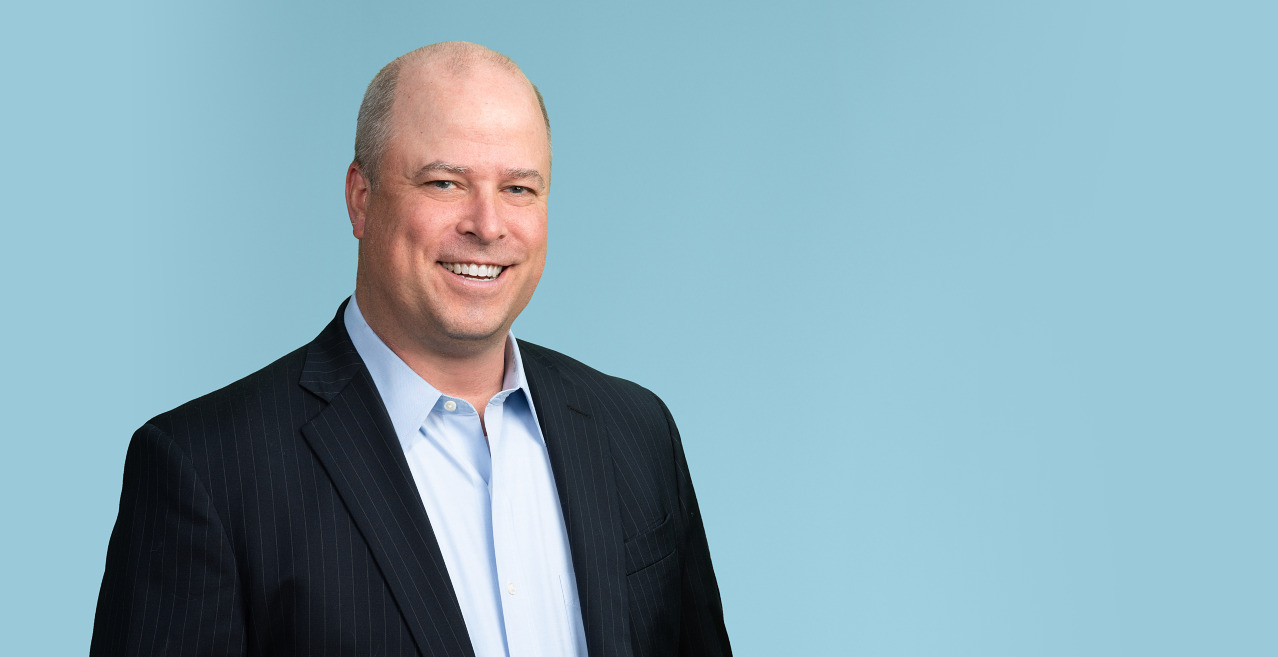 John Pintarelli represents debtors and creditors in complex domestic and international bankruptcy and insolvency matters, including judicial and out-of-court restructurings.
John regularly advises clients in the structuring of debtor-in-possession (DIP) and exit financings, loan restructurings, asset sales and acquisitions. His practice includes the representation of foreign liquidators and administrators in cross–border insolvency proceedings and chapter 15 cases.
Prior to entering private practice, John served as a vice president in The Bank of New York's Middle East, Eastern Europe, and Africa group, where he was responsible for the bank's Arabian Gulf relationships.
Representative Experience
Represent, as U.S. counsel, the business recovery professionals of Comair Limited, a South African airline, in its chapter 15 case and South African business rescue proceedings. (In re Comair Limited (In Business Rescue))
Serves as U.S. counsel to the joint official liquidators of two affiliated Cayman Islands investment funds in their Cayman liquidation proceedings and related chapter 15 proceedings in the United States, including an investigation into the misappropriation of the funds' assets by their former investment advisor. (In re IIG Global Trade Finance Fund Ltd., et al.)
Served as counsel to Louis J. Freeh, former federal judge and former director of the Federal Bureau of Investigation, as chapter 11 trustee for MF Global in its chapter 11 proceeding. With $41 billion in assets at the time of filing, MF Global was the largest bankruptcy filing of 2011 and the eighth-largest in U.S. history. This case involves a wind-down of an extremely complex global operation and the realization of value from various entities in the MF Global Group, many of which are in their own administration or liquidation proceedings domestically and internationally. (In re MF Global Holdings Ltd., et al)
View More
Represents the Kingate Funds, BVI–based feeder funds of Bernard L. Madoff Investment Securities, in their chapter 15 cases and as mediation counsel in the settlement of $926 million in claims brought against the Funds by the Bernard Madoff Trustee. (In re Kingate Global Fund, Ltd. and Kingate Euro Fund, Ltd.)
Represents the Cayman and Hong Kong-based joint official liquidators of Ascentra Holdings, Inc. in its chapter 15 case and the winding up of its business, including U.S. and foreign subsidiaries. (In re Ascentra Holdings, Inc.)
Served as U.S. counsel to the joint official liquidators of three Cayman Islands investment funds in dual cross-border proceedings in the Cayman Islands and the United States, including the liquidation of the funds' assets and investigation into potential fraudulent transactions and mismanagement by the former managers and directors of the funds. (In re Soundview Elite Limited, et al)
Counsel to a former investor of Fairfield Sentry in defending against claims brought by the BVI–based liquidators of Fairfield Sentry to claw back redemption payments under common law and BVI law. (In re Fairfield Sentry Ltd., et al)
Represented the liquidators of several offshore hedge funds that invested directly or indirectly in Bernard L. Madoff Investment Securities, Inc. (BLMIS) in proceedings in the United States, the Cayman Islands, the British Virgin Islands and Europe. (Madoff Proceedings)
Served as counsel to the ad hoc group of second–lien bondholders in the negotiation and implementation of a restructuring support agreement in Vanguard's chapter 11 bankruptcy case. (In re Vanguard Natural Resources, LLC, et al)
Served as counsel to the buyer of a distressed China-based regulated payment business through a Hong Kong receivership. (Confidential)
Represented the official committee of unsecured creditors of FGIC Corporation in its chapter 11 bankruptcy case. FGIC had guaranteed more than $300 billion of municipal and structured finance debt before the 2007 credit crisis. (In re FGIC Corp.)
Represented two of the largest banks in Iceland, on issues related to securities matters, restructuring of assets, cross-border conflicts of law, and litigation matters, as well as providing advice related to the global settlement of claims. In addition, John and his team worked with the Icelandic banks to harmonize their winding-up procedures with those of the United States, the European Union and Canada. (The Resolution Committees of Glitnir Bank hf. and Landsbanki Islands hf.)
Represented Sumitomo Corporation in the Apex Silver Mines Limited chapter 11 case as pre-petition secured lender, DIP lender and acquirer (from Apex's non-debtor subsidiaries) of Minera San Cristobal, the largest silver, zinc and lead mine in Bolivia. (In re Apex Silver Mines Ltd.)
Served as counsel to Amalgamated Bank (as trustee for itself) and U.S. Bank National Association as secured lenders in two separate but related chapter 11 bankruptcy proceedings, where the debtors operate the Radisson Hotel at the Los Angeles International Airport and the InterContinental Hotel Chicago O'Hare. Successfully defended the debtors' unusual direct appeal to the Seventh Circuit Court of Appeals of the Bankruptcy Court's orders ruling that the debtors could not confirm a plan of reorganization selling the hotels free and clear of liens but denying the secured creditor clients the right to credit bid at such a sale. The Seventh Circuit's ruling created a split between the Seventh Circuit and the Third Circuit's Philadelphia Newspapers opinion on the issue. The day after the Seventh Circuit affirmed the credit bidding decision, the bankruptcy court confirmed the secured creditor client's plan of reorganization in the River Road cases, under which ownership of the hotel and related assets was transferred to the creditors' control, thus effectively ending the River Road cases. The Supreme Court subsequently affirmed the Seventh Circuit's ruling in RadLAX. (River Road Hotel Partners LLC and RadLAX Gateway Hotel LLC)
Professional Highlights
"Changes on the Far Eastern Horizon: What Do Political and Policy Changes Portend for Distressed Investing in Asia?," Baird 28th Annual Distressed Investing Conference, November 29, 2021.
"Cross Border Recognition of South Africa's Restructuring and Insolvency Laws," SARIPA Annual National Conference, November 11, 2021.
"Either Here or There? Uses of U.S. Bankruptcy for Foreign Debtors," Pillsbury webinar, June 7, 2021.
View More
"Creditor Claims and Voting Interests in South African Business Rescue," South Africa Restructuring and Insolvency Practitioners Association (SARIPA), May 27, 2021.
"Issues in Litigation and Liquidity," Stout Portfolio Valuation Summit 2019, October 29, 2019.
"Comity, Clawbacks, Madoff and Cayman Islands Hedge Funds – Is investor Certainty Threatened or Should You Care?," RISA Q3 Technical Session, September 19, 2019.
"Emerging from Chaos: A Survival Guide to Restructuring," Campbells' Fund Focus 2015, November 20, 2015.
Honors & Awards

Member of the International Insolvency Institute's NextGen Leadership Program (NextGen Class IV)
J.D., Fordham University School of Law, 2006

M.B.A., Finance, Fordham University, 1998
Gabelli School of Business

B.A., Economics, Rutgers University, 1992
U.S. District Court for the Southern District of New York

U.S. District Court for the Eastern District of New York

U.S. District Court for the District of New Jersey