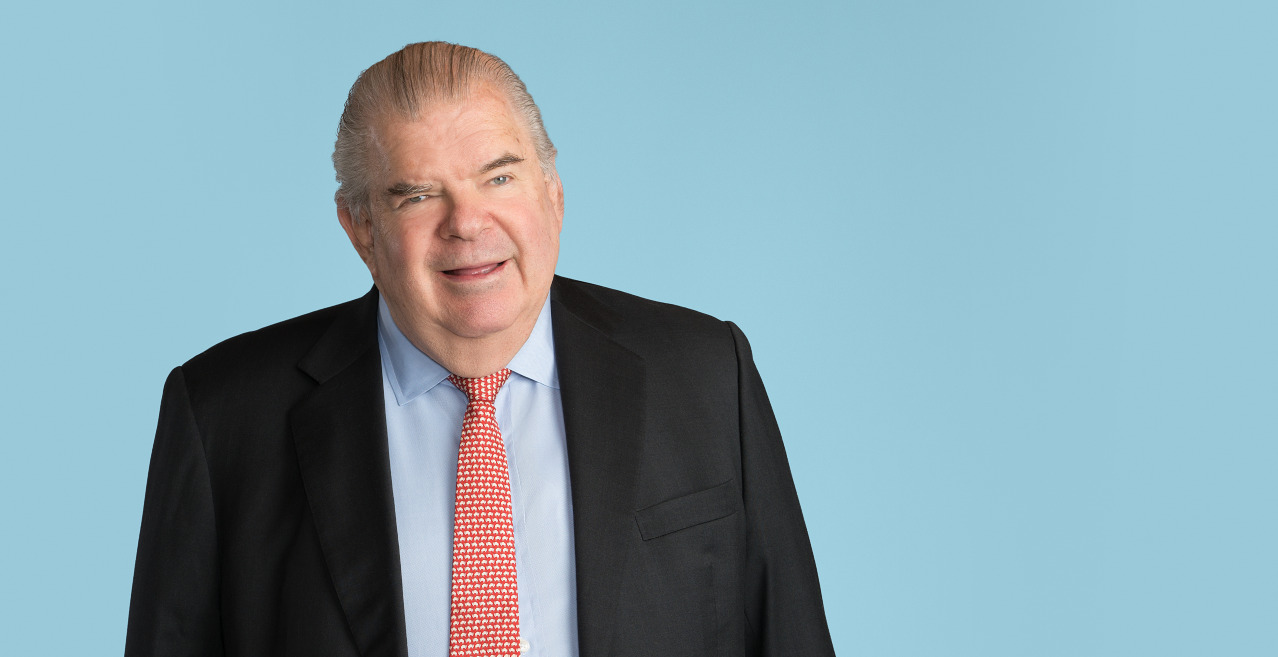 Joe Field represents international families on structuring their estate planning as well as financial institutions on a variety of financial services, particularly with respect to life insurance.
Joe's international work includes families of substantial wealth in the U.S., Europe, the Middle East and Asia, involving all aspects of estate planning needs. His work with financial institutions encompasses a diverse range of services including the establishment of international trust companies and other financial services related to his estate planning practice.
Professional Highlights
Recipient of the Private Asset Management Outstanding Achievement Award for 2018.
Founders' award for outstanding achievement from the Society of Trust and Estate Practitioners (STEP)
Legal Week Top Private Client Lawyers ranking
View More
Head of International Special Interest Group for the Society of Trusts & Estates Practitioners (STEP) 2018-2020.
Citywealth Top Leading Lawyers 2012
Citywealth Top 100 in the Wealth Profession 2007
Citywealth Top 100 Americas 2006
New York Achiever of the Citywealth Americas Magic Circle Awards 2006
Editor of Private Wealth Management, a directory for the Private Banking industry.
Publications

"Family Office Investing: Tax and Regulatory Considerations," Landmark Venture Forum, Greenwich, Conn.
Co-author of "Full U.S. House of Representatives Passes The Private Fund Investment Advisers Registration Act of 2009," Withers Bergman LLP Briefing Notes.
Co-Author with Edward Vergara, "Managing Risk," Wealth Manager Magazine.
Presentation at Withers Bergman LU' Annual International Trust and Tax Planning Conference,
"Americans Abroad: Successfully Moving People, Money and Businesses out of the U.S.," New York.
Presentation of "Demystifying the Regulatory Morass: A Little Legal Windex," HSE3C, Geneva.
Presentation of "Undiscovered Opportunities: Maximizing Asset Location Planning," Family Office Exchange, Chicago, London and Jersey.
Presentation of "Multinational Unintentional Inheritance Wrinkles: Forced Heirship, Sham Trusts, Joint Accounts, Community Property Stiftungen, Anstalten and Powers of Attorney," Society of Trust and Estate Practitioners, New York.
Presentation of "Tax Fraud: The Implications for Offshore Practitioners," CDP Plus, Jersey.
Presentation at Withers Bergman LLP Annual Conference on Trust and Tax Planning, "Coming Here but Being There: Planning for the Cross-Border Client," New York.

Speaking Engagements

Speaker, "Estate and Tax Planning Opportunities in a COVID-19 Economy," Pillsbury, Webinar (May 12, 2020)
Speaker, "The Path Forward from Coronavirus: Where We Can Take Control," Deutsche Bank, Teleconference (April 7, 2020)
Speaker, "Is the U.S. the Last Bastion for the World's Wealth?" Society of Trust and Estate Practitioners Orange County's 8th Annual Institute on Tax, Estate Planning and the World Economy (February 5, 2019)
Speaker, "Around the World in 70 Minutes", STEP Boston.
J.D., Columbia Law School

A.B., Princeton University
magna cum laude
California

New York

District of Columbia