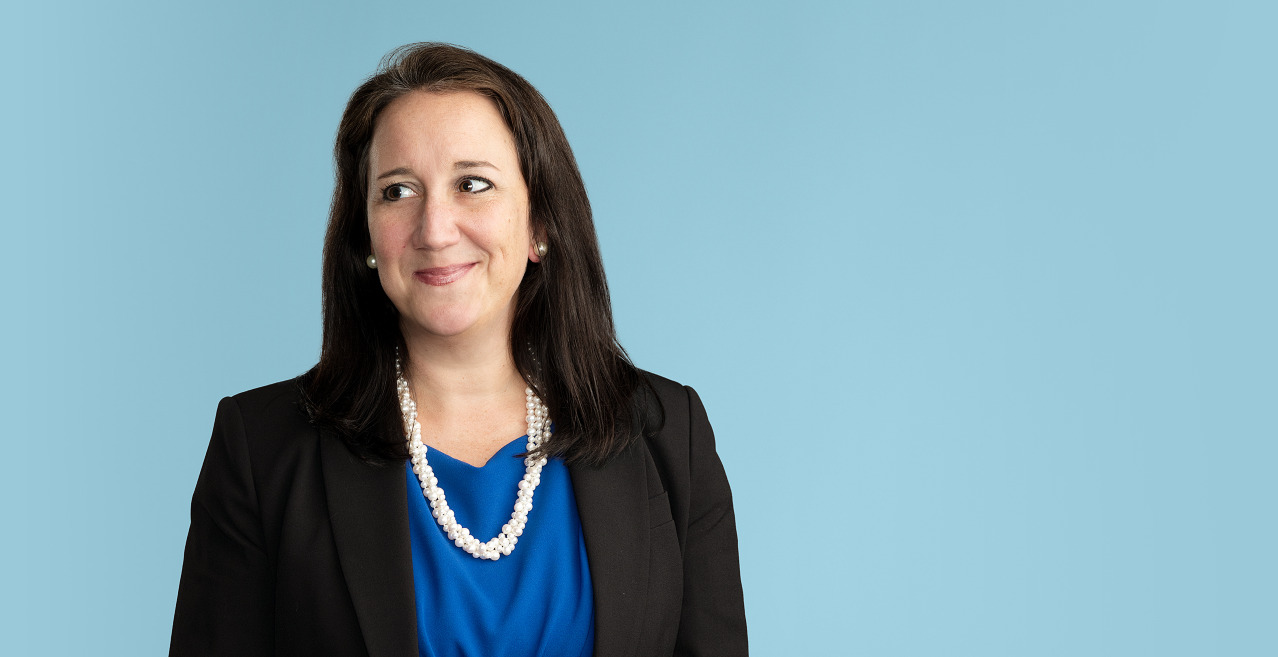 Laura is a partner in Pillsbury's Construction Counseling & Dispute Resolution practice.
Laura has significant experience in complex litigation and arbitration, focusing on the areas of construction, engineering, and energy-related disputes. She advises contractors and subcontractors, utilities, developers, and real estate owners on construction-related issues such as construction defects, claims of extra work, delay, disruption, acceleration, suspension and termination of contracts. As a former practicing architect, Laura has a solid grasp of a construction project's technical detail, allowing her to speak the language of her clients and relay that information in everyday terms to judges and juries.
At the intersection of construction and energy, most recently, Laura's practice has principally been focused on large construction-related disputes in the energy sector, including representing a regulated utility in a dispute over termination of a new nuclear power plant, a manufacturer of a replacement steam generator, and a contractor decommissioning a nuclear power plant.
Representative Experience
Representing SONGS Decommissioning Services (SDS) (a joint venture between AECOM and Energy Solutions) in disputes with Southern California Edison (SCE) over the decommissioning of the San Onofre Nuclear Generating Station in California.
Successfully defended major Japanese manufacturer and several of its U.S. subsidiaries in ICC Arbitration in California involving the San Onofre Nuclear Generating Station ("SONGS") that stemmed from claimed failure of certain critical components manufactured and supplied by our clients with claims exceeding $7 billion, and awarded fees and costs as the "prevailing party" in excess of $58 million.
Successfully defended Duke Energy against Westinghouse's $482 million claim for termination costs resulting from the termination of an EPC Agreement for the Levy County nuclear power plant, after bench trial in federal court in North Carolina.
View More
Representing general contractor in multi-party lawsuit involving over $35 million in claims related to the fixed and retractable roof at the Arthur Ashe Stadium in New York.
Representing subcontractor to defend against $20 million in claims brought by prime contractor related to the demolition of the old Antler's Bridge in Shasta County, CA.
Representing joint-venture general contractor asserting claims on a $3 billion contract for decommissioning a nuclear power plant.
Represented government contractor in federal court litigation in Virginia brought by subcontractor seeking $26 million in total damages for fraud, breach of contract, and alleged violations of the Alien Tort Claims Act, among others, successfully negotiating a very favorable confidential settlement.
Represented contractor against principals of subcontractor on alter ego claim, settling during jury trial in Federal Court in New Jersey on favorable terms.
Successfully defended an international manufacturer of paper production machinery in federal court litigation seeking to enjoin the sale of a paper plant.
Represented contractor defending against multiple subcontractor claims for work on the Seal and Sea Lion Life Support system at the Smithsonian National Zoo.
Professional Highlights
Super Lawyers, Rising Stars – Washington, DC, Construction Litigation (2014 – 2016)
Member of Washington Building Congress
Member of Jefferson Society
View More
Capital Pro Bono Honor Roll (2018)

Serves on the Young Lawyers Alliance Committee of the Legal Counsel for the Elderly
J.D., The George Washington University Law School, 2007

B.Arch., University of Louisiana at Lafayette, 2001
District of Columbia

Virginia