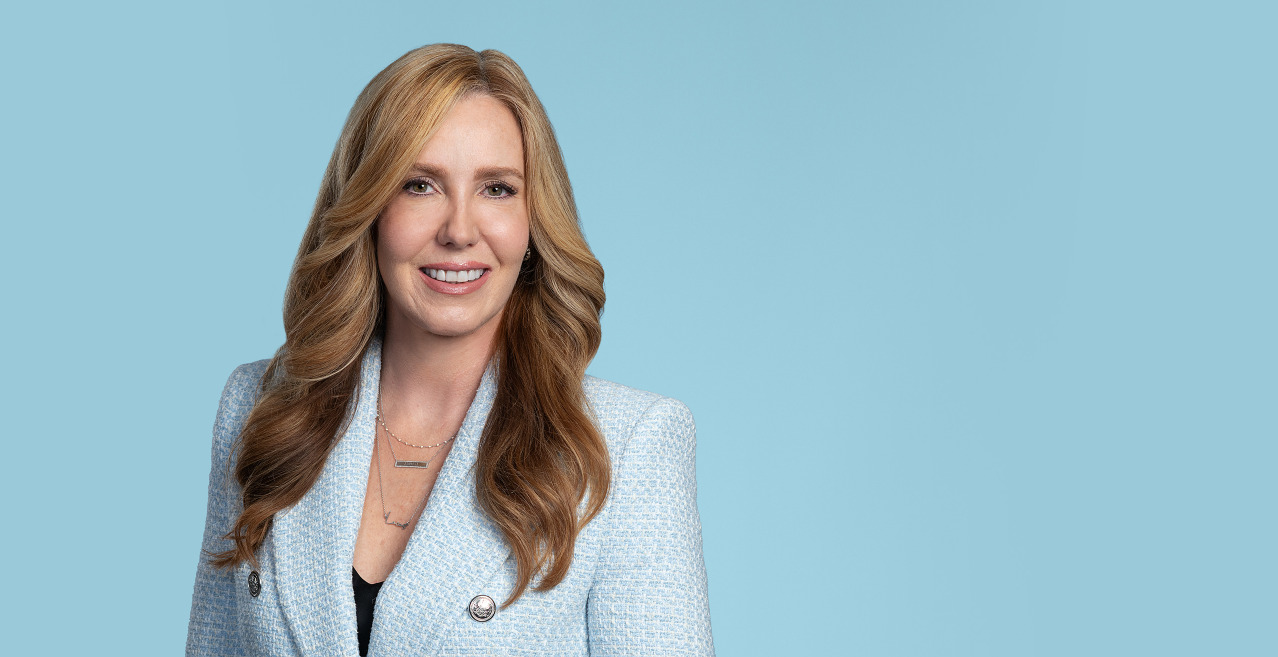 An experienced civil litigator and trial lawyer, Pillsbury partner Mariah Brandt resolves complex business disputes and class actions, securing victories through trial, arbitration and negotiation.
Mariah focuses on business litigation, including intellectual property, contract, policyholder insurance coverage and consumer privacy cases. Her clients span the entertainment, restaurant, banking, health care and technology industries. Experienced in federal and state trial and appellate courts, Mariah skillfully argues motions for dismissal of claims, temporary restraining orders, preliminary injunctions and discovery orders. She has served as lead counsel in several jury trials, managed all stages of large-scale litigations and crafted winning appellate briefs.
Representative Experience
Defended a string of nationwide class actions and mass torts alleging product liability claims and violations of state consumer protection laws. Defeated class certification and consolidated federal cases into a multidistrict litigation.
Prosecuted insurance recovery and bad faith litigation for policyholder against multiple insurers who refused to defend and indemnify it in nationwide product liability class and mass actions. Prevailed on multiple summary issue adjudication motions, with final settlement coming just days before trial. Total recoveries of defense and indemnity exceeded $50 million, including attorneys' fees.
Obtained a jury defense verdict in a "bet the company" breach of contract case against New Roads School, successfully saving the school.
View More
Notable Appellate Decisions

Bank of New York v. Fremont General Corporation, 514 F. 3rd 1008 (2008)
SWH Corporation v. Select Insurance Company, Nos. G036145, G036627, 2006 WL 2786930 (Cal. Ct. App. Sept. 28, 2006)

Other Experience

Successfully defended cloud services company in late fee class actions, obtaining favorable settlement.
Prevailed on behalf of Disney in a privacy class action regarding employee ID badges. Successfully demurred to plaintiffs' primary claim for a statutory violation, which lead to plaintiffs' voluntary dismissal of the case.
Second-chaired a jury trial defending a dental company from a multimillion-dollar tortious interference with contract claim that resulted in nuisance verdict for plaintiff of just $5,000.
Defended Clearwire in a trademark infringement action brought by Sony Ericsson, defeating plaintiff's motion for preliminary injunction that led to Sony Ericsson dismissing the case.
Prosecuted a complex fraudulent transfer case in front of the bankruptcy court and the district court for several years that lead to a $17 million settlement recovery.
Represented bank in prosecuting federal court case for improper withdrawal of $14 million on deposit, which resulted in a successful appeal that lead to a favorable settlement.
Defended domain name startup in a federal suit alleging fraudulent misrepresentations in a merger and sale transaction and obtained complete defense.
Represented a hospital in class actions seeking statutory damages for the unauthorized disclosure of patient health information by a hospital vendor.
Represented Toshiba Corporation in patent license suit involving DVD-ROM drives that resulted in favorable settlement the day before trial after prevailing on key motions in limine.
Managed a trademark dispute in front of the Trademark Trial and Appeals Board, taking the case through discovery to settlement negotiations and ultimately successfully settling the case.
Prosecuted various insurance coverage matters for policyholders for all types of businesses.
Obtained favorable settlement for restaurant chain following appellate victory in a case seeking reimbursement for settlement costs in an employment-related class action.
Professional Highlights
Named "75 Most Influential Women Lawyers" in 2018 by the Los Angeles Business Journal.
Member of the Insurance Recovery & Advisory practice, named by Law360 as a Practice Group of the Year in 2010, 2015, 2016, 2020 and 2022.
Chairs Pillsbury's On-Campus Recruiting team and is very involved in attracting new talent to the firm.
View More
Contributor to Pillsbury's insurance blog, Policyholder Pulse.
Speaker at Pillsbury's "Insurance Issues in the Restaurant Industry" webinar.
J.D., University of California, Los Angeles, School of Law, 2002
Managing Editor, UCLA Women's Law Journal, 2000-2001

B.A., Political Science, University of California, Los Angeles, 1999
U.S. Court of Appeals for the Ninth Circuit

U.S. District Court for the Northern District of California

U.S. District Court for the Southern District of California

U.S. District Court for the Central District of California