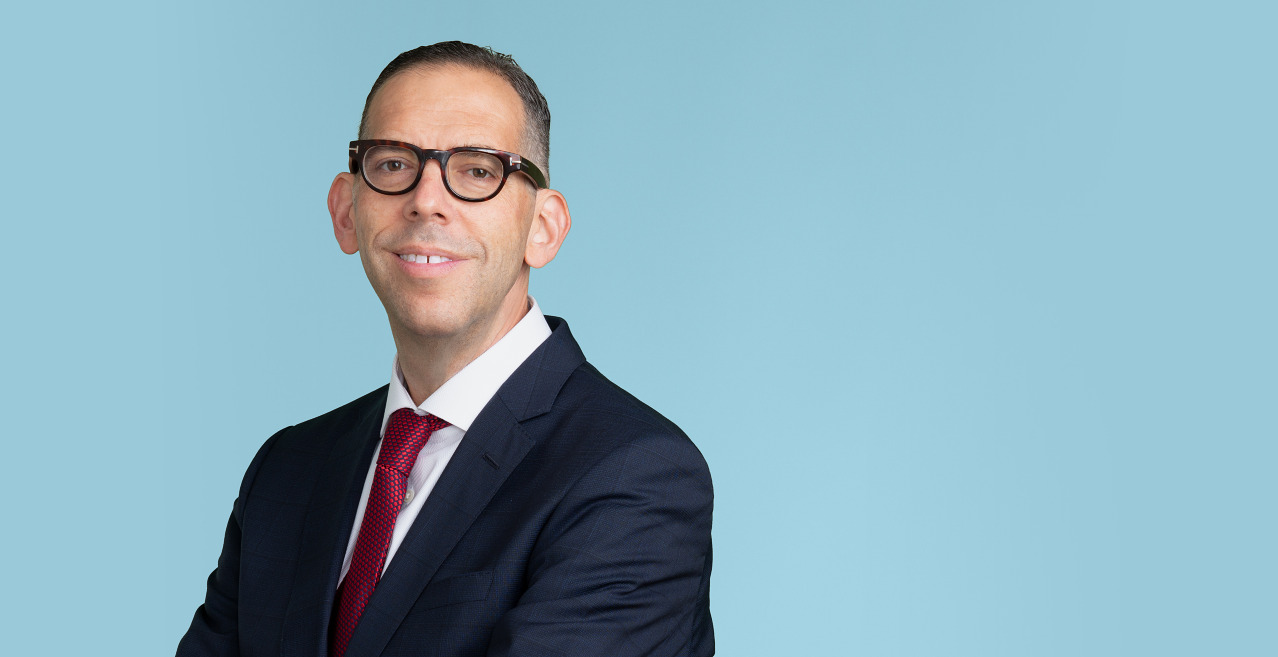 Scott D. Greenspan
Senior Counsel, New York
Scott turned around a $50 million lawsuit against our company and eviscerated the other side's claims through his tenacity in discovery. He is a go-to, bet-the-company litigator and trial counsel who you need on your side.
Scott D. Greenspan is a first-chair trial lawyer and lead counsel with a national practice, that focuses on the largest, high-stakes commercial litigation cases.
Scott is renowned in the national and New York legal community as a litigator of choice to help achieve the best results for his clients in a variety of industries, and has litigated large cases in courts in more than 20 states. Scott has a vibrant commercial litigation, business divorce and real estate litigation practice.
Scott is well-known for his creativity in settling difficult cases and for taking over cases mid-stream from other lawyers and turning them around. As such, Scott believes that the best way to achieve the most favorable results for his client is to prepare every case as if it is going to trial—and to be willing to go to trial if needed.
Representative Experience
Litigated, as lead trial counsel, a $100 million commercial litigation action, involving over 20 witnesses, and won a complete defense verdict in a two-month trial.
Represented the sole defendant in litigation over the management of and investments by a family limited partnership valued at over $80 million and obtained a dismissal of that action.
Acted as lead counsel to minority shareholders in a fiercely litigated battle with majority shareholders over corporate control of an over $100 million chain of nursing homes, stopping the other side's attempt to oust the minority shareholders and resulting in a business divorce and favorable settlement.
View More
Served as lead counsel to the world's largest privately held fitness company in cases in multiple states and Canada. Saved the lease and that client's possession of its largest health club in the world. Defeated a $14 million claim by the landlord on summary judgment after winning an injunction ex parte to stop the landlord from terminating the lease.
Acted as lead counsel defending a major cosmetics and home fragrance manufacturer against breach of contract/defective product lawsuit seeking approximately $50 million in lost profits and damage to business enterprise.
Obtained summary judgment in a very large breach of contract case for a major cosmetics and home fragrance manufacturer—within four hours of the motion being fully briefed—and defeated defenses to breach based on COVID-19 hardships.
Served as lead counsel to a leading multinational geotechnical engineering firm in a $40 million professional liability action arising from the largest retaining wall collapse in New York City history, ultimately achieving a very favorable settlement that saved the client's business and the jobs of its 1,000 employees.
Represented a Central American restaurant franchisee in an international arbitration against the world's largest restaurant franchisor and won a decisive victory, soundly defeating one of the top five New York City-based law firms.
Defended tobacco and medical device manufacturers against products liability lawsuits throughout the United States.
Fended off bankruptcy adversary proceeding against top-tier investment bank claiming that the bank lost its security interest on a large loan by comingling the collateral.
Represented leading cable news network in commercial litigation actions in various states.
Served as lead national outside litigation counsel to large publicly traded specialty finance and advertising corporation in lawsuits across the United States.
Acted as lead counsel to one of the world's largest wireless telecommunications companies in land use and zoning cases.
Professional Highlights
Member of the Insurance Recovery & Advisory practice, named by Law360 as Practice Group of the Year in 2015, 2016 and 2020.
Awarded A.V. (preeminent) rating by peers in Martindale—the highest peer review ranking by fellow lawyers
Served as a member of the Council on Judicial Administration of the Bar of the City of New York
View More
Former Member, Manhattan Community Board Six
"Court rules for tenant in fee dispute," Long Island Business News, December 14, 2017.
"Fee fight," Long Island Business News, June 6, 2017.
"7-Eleven Lawyer: Riverhead's proposed ban on some 24-hour businesses is 'illegal,' would be struck down in court," Riverheadlocal.com, January 25, 2016.
"Attorney for 7-Eleven says proposed 24-hour ban is illegal," Riverhead News-Review, January 20, 2016.
J.D., New York University School of Law, 1995

B.A., American University, 1992
Magna Cum Laude
New York

District of Columbia
U.S. District Court for the Eastern and Southern Districts of New York

U.S. District Court for the District of Columbia

U.S. Court of Appeals for the Second Circuit