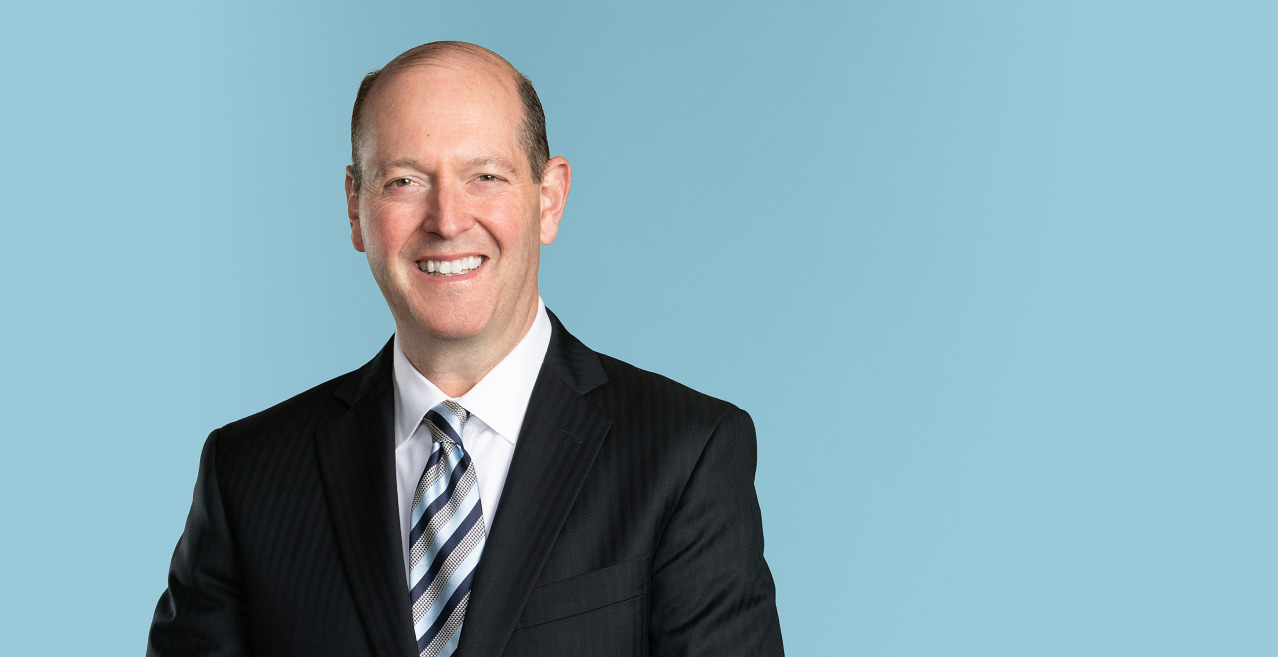 Bill Bosch is a skilled first-chair trial lawyer whose practice is largely focused on complex commercial disputes.
Bill has extensive experience at the civil trial and appellate level across multiple state, federal and international jurisdictions. He also regularly handles arbitrations and mediations, including under AAA, ICDR and LCIA rules.
As leader of the firm's Real Estate Litigation practice, Bill has particular experience representing real estate owners, joint ventures, developers and high-end funds that invest in real estate projects. He handles often precedent-setting litigation and arbitration involving valuation issues, the enforcement and termination of hotel management agreements (including disputes involving most of the major hotel operators), complex lease structures, development agreements, and issues of fraud and racketeering, breach of contract, fiduciary duty, accounting, cost allocations, unfair trade practices, personal services and agency.
View More
From formulating and executing strategic plans to handling evidentiary hearings through trial and appeal, Bill helps clients across a spectrum of sectors—financial services, real estate, consumer products, IT and life sciences—navigate challenges where the amounts at stake and issues of contention have a decisive impact on the core viability and integrity of their businesses. These challenges encompass the full range of business disputes, including fraud, breach of contract, breach of fiduciary duty, valuation, misappropriation of trade secrets, non-competes and intellectual property infringement.
Representative Experience
Major New York commercial office developer in multiproperty litigations involving ownership disputes and challenge to sale termination rights. (Ongoing.)
Joint venture of major private equity real estate investors in arbitration arising out of management termination and conversion.
UAE-based owner and developer of luxury hotels in arbitration with branded management company and services provider.
View More
Real Estate/Hospitality

Owners of commercial property at the Watergate complex in arbitration involving a private contract dispute.
Major property development company in dispute with District of Columbia over termination of ground leases.
Britannia Pacific Properties as lead counsel in litigation involving corporate cost-allocation and central office overhead charges that resulted in the successful termination and transition of a luxury resort operated by Ritz-Carlton in Palm Beach, Fla.
Commercial office building owners in three separate transfer and recordation tax disputes against the District of Columbia.
Commercial real estate developer in connection with TIC (tenant in common) partition rights and enforcement in New York.
Joint Venture owner/developer of boutique hotels in connection with ongoing disclosure and capital call disputes.
Leading REIT in dispute arising out of transfer of LLC interests in connection with notable merger under Delaware law.
California-based property investor in resolving post-sale liabilities arising from wage and hour claims.
New York hotel owner in successful resolution of dispute with non-branded operator involving portfolio of three hotels.
High-end real estate fund in successful termination of operator of New York boutique hotel.
Maryland real estate developer in commercial office lease dispute.
John Hancock in securing a multimillion dollar jury verdict against Sheraton on behalf of owner of the largest hotel in Washington, DC, involving allegations of fraud and kickbacks (Woodley Road).
High-end real estate investment fund in the confidential arbitration and negotiation of performance termination rights concerning a portfolio of managed properties across the United States.
LaSalle Hotel Properties as lead trial counsel in a multiforum litigation and arbitration involving the fair market valuation of REIT assets and the termination of operating agreements with Le Meridien for properties in New Orleans and Dallas.
Asia-based owner/developer in resolving an impediment to closing on the acquisition of a major Hawaiian resort.
Commercial office developer in resolving lawsuit surrounding major renovation.
Former owner of the Chicago Marriott Downtown in securing summary judgment against Marriott International.
High-end national grocery retailer in successfully resolving a dispute involving the leasing of historic property in Georgetown.
Large public REIT in successfully resolving a dispute arising out of a portfolio transaction involving brand integration and chain service issues.
Owner of an iconic Washington, DC, hotel property in connection with operational issues and brand repositioning.
Real estate arm of a major insurance company in joint venture disputes, including capital calls and managing member changes.
Retail developer in a dispute involving lease issues surrounding a town center development in an underserved residential area.

Commercial/Intellectual Property

Ad Hoc term loan lender group in bankruptcy court litigation arising out of restructuring of radio station group.
Amazon.com in the successful pursuit of domestic and overseas claims against a cybersquatter.
Exide Technologies as trial counsel in the successful rejection of a trademark license in bankruptcy.
Image Telecommunications Corp. in the Eastern District of Virginia in defense of a patent assignment dispute involving video-on-demand technology.
International Center on Nonviolent Conflict in securing ownership and control of documentaries produced over the course of two decades.
Vonage in defending damages case in a three-week jury trial in the Eastern District of Virginia involving seven patents; jury rejected plaintiffs' damage claims.
xWave Technologies in the successful defense of a trade-secret misappropriation case involving software in the Eastern District of Virginia; court required plaintiff to post bond to pursue claims, settled before client's summary judgment motions were heard.
Hotel owner in arbitration involving termination of agreement with celebrity chef.
Major transportation company as lead trial counsel in a contract dispute involving valuation and tax-allocation issues arising out of a corporate spin-off, resulting in a multimillion dollar recovery by settlement following the cross-examination of the defendant's primary expert.
Government contractor in successful resolution of a fraud case in arbitration, resulting in a favorable, confidential settlement.
Professional Highlights
Recognized by DC Super Lawyers, Business Litigation, Intellectual Property Litigation, Real Estate (2018 – 2020)
Recognized by Chambers USA, Leisure & Hospitality (Nationwide) (2013 – 2021)
Recognized by The Legal 500 U.S., General Commercial Disputes (2016)
View More
Memberships & Associations

London Court of International Arbitration
International Society of Hospitality Consultants (ISHC)
Federalist Society
J.D., University of Virginia School of Law

B.A., Dartmouth College
New York

District of Columbia

Virginia
U.S. Court of Federal Claims

U.S. District Court for the District of Columbia

U.S. District Court for the Eastern District of Virginia

U.S. District Court for the District of Maryland

U.S. Court of Appeals for the Second Circuit

U.S. Court of Appeals for the Fourth Circuit

U.S. Court of Appeals for the Federal Circuit