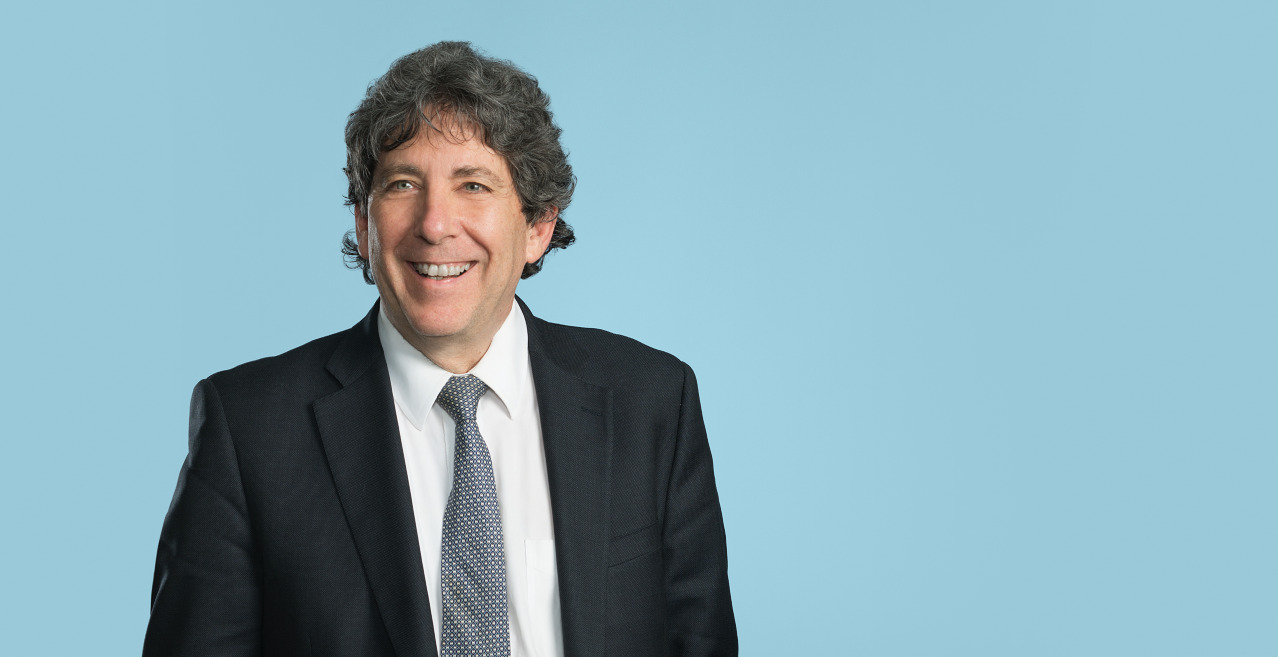 Pillsbury Real Estate partner Andrew Weiner's practice is global in scope, with a significant and sustained concentration on transactions in the New York metropolitan area.
Since 1976, Andrew has represented domestic and foreign clients in equity and debt transactions, the creation of real estate funds and joint ventures, and transactions involving distressed real estate.
Andrew's practice has had a significant concentration in the hospitality and real estate investment trust (REIT) sectors, and in leasing. His clients have included funds, family offices, institutional lenders, universities, non-U.S. investors and New York City developers.
Representative Experience
Represented a New York-based university/medical center in its real estate transactions, including acquisition or master lease of nine dormitories, over 2 million square feet of leasing as landlord or tenant, development of a biotechnology center, purchase of six commercial properties, and reorganization of medical center as a commercial condominium.
Represented the Greek Orthodox Archdiocese of America in negotiations with the Port Authority of New York and New Jersey to relocate St. Nicholas Church, destroyed on 9/11, to a new location at the World Trade Center site.
Represented investor group in negotiating rights to develop the riverfront along the Neva River in St. Petersburg, Russia.
View More
Represented a Hong Kong public company in the acquisition of office buildings and hotels in the US and Europe, including a joint venture between its lifestyle brand and a shared workspace business operator.
Represented a publicly traded Singaporean REIT in the acquisition of two hotels in Manhattan.
Represented an investment advisor, whose clients include US and foreign pension funds and sovereign funds, in mortgage, mezzanine and B-note lending, acquiring B-Notes and tranches of securitized debt, and fund formation and investor relations.
Represented international banks, a television network and others in negotiation of their headquarter leases in Manhattan and other significant leasing transactions, including sale-leasebacks.
Represented investors, including funds, in investments in real estate in the US and England, including formation of joint ventures for single asset or portfolio investments, and investment into existing entities.
Represented an investment bank-sponsored opportunity fund in creating, holding and disposing of a $600 million portfolio of mezzanine debt.
Professional Highlights
Chair, Real Estate Practice Group, Lex Mundi (a preeminent worldwide association of independent law firms)
Panelist, forum sponsored by the Mayor of the City of Osaka on its future.
Panelist, MIPIM, Palais des Festivals, Cannes.
View More
Honors & Awards

Andrew is recommended as a leading real estate lawyer in the U.S. by

International Financial Law Review, Best Lawyers In America, Euromoney's Expert Guides

(with the designation in 2017 as one of the top 30 real estate lawyers, the "Best of the Best," in the U.S.) and

Super Lawyers (2006-2017). He was a member of the 2015 Real Estate Editorial Advisory Board of Law360.
He was also selected by

Real Estate Law Experts

as the leading real estate lawyer in New York for 2015–2016.

Associations


Member, Advisory Board, NYU Schack Institute of Real Estate
Member, Association of Foreign Investors in Real Estate (AFIRE)
Fellow, American College of Real Estate Lawyers (ACREL)

Speaking Engagements

Speaker, "Issues for Foreign Investors Seeking U.S. Real Estate", American College of Real Estate Lawyers (ACREL), October 4, 2016
Speaker, Conference on Investment in U.S. Real Estate, American Club, Hong Kong, Fall 1998
Panelist and Panel Leader, Forum sponsored by the Roosevelt Island Operating Corporation on the future of Roosevelt Island.
Panelist, Seminar on Japanese investment in U.S. Real Estate, Tokyo, 1991

Publications

"Doing Real Estate Deals in New York," AFIRE News, Fall 1998
"The Next Deal may Turn into a Federal Case: U.S. Statutes Often Affect Real Estate Transactions," New York Law Journal, September 1993
"Aviation," Commerce Committees, A Study of the House and Senate Commerce Committees, Ralph Nader Congress Project, 1975
"The Washington Metropolitan Area Housing Industry: A Case Study of the Effects of Tight Money and Land Use Controls," Urban Land, 1974
J.D., Harvard Law School, 1976
cum laude

B.A., Yale University, 1972
magna cum laude